Angel Dear™ Curved Animal Pillows are versatile light weight pillows with the sweetest faces! They give great support for sleepy heads and nursing moms. They are perfect for traveling. They are made of very soft velour fabric. The face details are all embroidered. The pillow measures 20" long by 8" wide by 4" thick.

Includes one embroidered name in 1"curved block lettering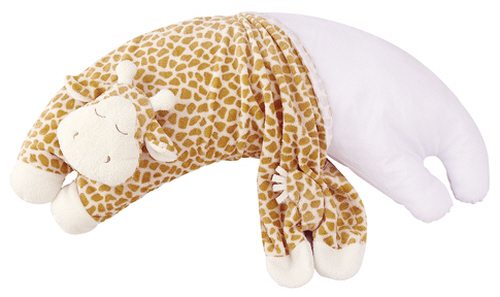 The pillow covers have velcro fasteners and can be removed for washing.